We are VERY excited to now offer the amazing Nu-OxyMist facial with Amino-Plex®! This amazing new facial infuses your skin with Oxygen and Amino-Plex,® which contains trace minerals, electrolytes, nucleotides (RNA/DNA), nucleosides, glycosamingoglycans, glycolipids, micellized vitamin E and more. This formula has been clinically tested for safety and effectiveness at a major American university and by surgeons and dermatologists worldwide with astounding results!
Nu-OxyMist can be incorporated in many of our skin care services, including:
Nu-OxyMist Facial
Oxygenating facial which is great for healing acne, and has anti-aging benefits. The Nu-OxyMist facial is also absolutely wonderful after a peel or microderm.
Oxy Micro Facial
Microdermabrasion combined with the Nu-OxyMist machine. This is great for dull complexions, acne scars and anti-aging.
O2 Oxy Facial
This combines an oxygen facial with Nu-OxyMist for double the oxygen power. This facial is great for dull complexions, tired or dehydrated skin, as well as smokers. Oxygenate, exfoliate and illuminate your skin. Your skin will thank you.
Call NuBody Solutions today for your Free Consultation! (336) 389-0001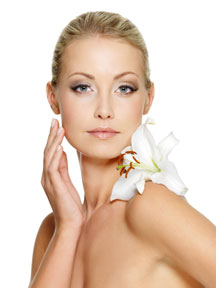 REAL PEOPLE. REAL RESULTS.
Take a look at our outstanding results! Click the button below to see more incredible before and afters.
Skin Deep Benefits We're the Company That Cares
Need More Details
Contact Our Office
Whether you have questions or you're ready to get started, our team is ready to help. Complete our form or contact us today at 336-389-0001
long lasting results
5-Star Reviews
"Kristen that I have worked with mostly during treatments is so nice and knowledgeable! Highly recommend!"

Mary M.

"I recommend NuBody to anyone that is serious about a lifestyle change."

Rhonda P.

"I feel spoiled every time I visit!"

Beth L.