Microdermabrasion is a skin resurfacing treatment that uses gentle abrasion in order to rejuvenate and restore natural glow to the skin. The microdermabrasion procedure is simple and painless AND is as effective as surgical procedures such as laser skin resurfacing or dermal abrasion.
The microdermabrasion process involves using a machine with a compressor and pump that mix gentle abrasion with suction to peel the outer 10-15 microns of skin (a layer so thin that you can't see it). The entire procedure, unlike derm abrasion or laser skin surgery, is complete in 30-60 minutes. One of the things clients love most about microdermabrasion is that it doesn't hurt at all. Most people say they felt a tingling sensation during treatment and a windburn-like sensation afterwards. The skin may look slightly red in the first 24 hours, but that's where the discomfort ends. The best part of microdermabrasion is that while it's equally effective to other, more invasive skin procedures, it allows you to get back to your daily routine immediately afterwards.
You can have microdermabrasion on the face, neck, chest, back, feet and/or hands. At NuBody Solutions, our microdermabrasion machine is unique in that it includes value added services that are not typical to microdermabrasion. Our new, advanced version of microdermabrasion now comes with your choice of perfect uniform crystal projection or diamond tip treatment; and includes red and blue light therapies. Blue light therapy treats acne by killing bacteria and red light therapy promotes collagen production and skin healing.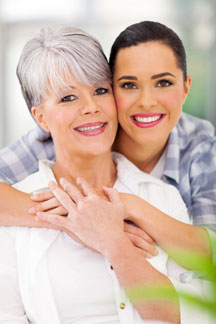 Microdermabrasion $125
NuOxyMist Micro $150
Ask us about our Nu-Mini Micro and Nu-Mini Micro 2 which combine microdermabrasion with a basic facial, and Nu-OxyMist Micro which combines microdermabrasion with a basic facial and Nu-Oxy Mist.
Call NuBody Solutions today for your Free Consultation! (336) 344-7622
Skin Deep Benefits We're the Company That Cares
Need More Details
Contact Our Office
Whether you have questions or you're ready to get started, our team is ready to help. Complete our form or contact us today at 336-344-7622
long lasting results
5-Star Reviews
"Kristen that I have worked with mostly during treatments is so nice and knowledgeable! Highly recommend!"

Mary M.

"I recommend NuBody to anyone that is serious about a lifestyle change."

Rhonda P.

"I feel spoiled every time I visit!"

Beth L.